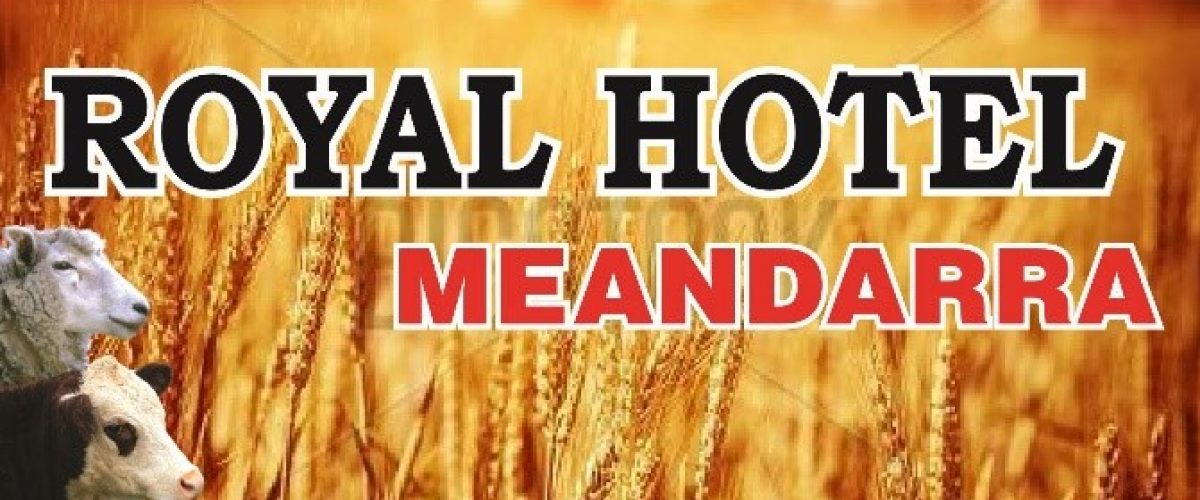 In October 2018 the Royal Hotel Meandarra was purchased by the new owners/hosts of Jason & Leanne Corcoran who would like to invite you to call in and make yourself known.
Originally from down south and lifelong New South Wales Blues supporters who have now made the tree change into cockroach country and are keen to become part of and support the local Meandarra region. Although their commitment to either continuing as avid Blues supporters or changing the strips to the mighty Maroon is yet to be seen. Either way you will find the hospitality and staff at the Royal Hotel pleasant and more than helpful to make you stay pleasant.
The Royal Hotel has 12 upstairs accommodation rooms with Lounge Room, Bathrooms and Veranda access.
Downs stairs Bar facilities, Bottle Shop supplies, Lunch & Evening Meals with Dining Room (Eat-in or Take-away), Pizza's, Eftpos and ATM, Smokers Area, Kids Area, Pool Table, TV's and Sitting Room.
The Royal Hotel is in the small country town of Meandarra, located in the Western Downs Region of Queensland, Australia. Meandarra is 361 km west of the state capital of Brisbane.
Although small in comparison to other towns, Meandarra has the largest store facilities for Queensland grown wheat, with harvesting from mid-October to mid-November.
Meandarra is the hub of a prime production area of grain, cattle, and sheep and is the location of a popular fishing and camping spot located on the Brigalow Creek, which runs along the edge of town.
It has many services and business houses within the area including Police, Ambulance, Fire Brigade, Royal Hotel, Sara Street Café and Motel, Post Office, Library, Newsagent and Garden Centre, Hair Dresser, Meacle Family Store, State School, Community Kindergarten, Swimming Pool, Bowls Club, Craig's Welding & Tyre Service, C & S Welding Service, Petroleum Outlets, WD Rural, Elders, GDL Rural, Meandarra Aerial and the amazing Meandarra ANZAC Memorial Museum.